The Royal Spa, a haven of peace in Antibes
In a bright and wonderfully sophisticated space, every movement has been conceived, every detail designed to provide you with personalized care adapted to your personality and your expectations. Our therapists welcome you to a veritable soft cocoon located in the heart of the ROYAL ANTIBES Luxury Hotel, Residence Beach & Spa.
As a guarantee of quality, the ROYAL SPA has chosen PHYTOMER as its partner, a French brand respected for its signature scent and its respect of the sea and environment.
Close your eyes and enjoy the dedicated PHYTOMER scents and the benefits of the sea.
Discover 150m² (492 sq. ft) entirely dedicated to rest and relaxation consisting of:
Three treatment suites including a suite for two ;
A wellness area offering : sauna, steam room, and Jacuzzi ;
A 50m² (164 sq. ft) fitness studio equipped with high-tech Technogym™ exercise and cardio machines.
Need advice or a good gift? Our therapists are at your disposal to help you make your selection.
Open 7 days a week from 10:00am to 07:00pm
50 min access is offered for each accomodation booked
Access by appointment upon availability
Accessible to outside guests via the ground floor.
Access prohibited for people under 16 years old.
The ROYAL SPA team
Phone +33 (0)4 83 61 92 02
spa@royal-antibes.com
Escape to the ROYAL SPA …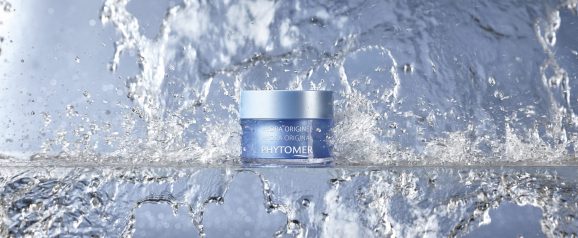 PHYTOMER
Immerse yourself in the PHYTOMER world of the senses, inspired by ancient cultures.
Ancestral lore enhanced by natural products and precision treatments completely relax your body and mind.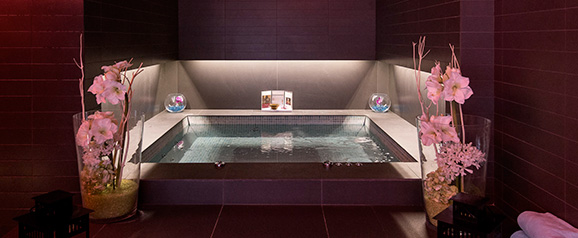 Wellness space
Explore 150 m² of space dedicated to wellness, with 3 treatment cubicles (including one dual cubicle), a relaxation space with sauna, hammam, jacuzzi, relaxation room, and fitness studio filled with weight and cardio-training equipment.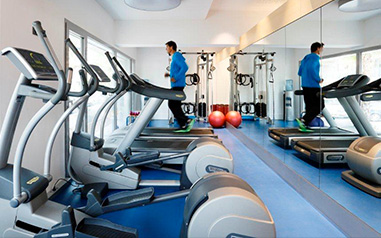 Fitness area
Free your body of the toxins that accumulate in day-to-day living. Our fitness studio provides weight and cardio-training equipment by Technogym, a benchmark in the field.
Beauty
Discover our beauty services and call on our knowledgeable therapists, who can provide every service you need under one roof. We use products by leading brand OPI for your favourite nail treatments.